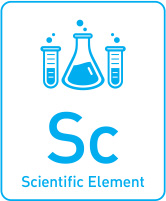 THE SCIENTIFIC ELEMENT –
IT'S IN OUR DNA.
Pharmaceutical, biotech, medical, life science, and technical industries face unique challenges to provide solutions for health and wellness.
As you innovate and discover to serve your clients and provide individual solutions, the scientific element of Advanta Advertising offers you an edge over your competition throughout the life cycle of your drug and our experienced services. We share knowledge and expertise to communicate your products and services via innovative branding and traditional marketing solutions which resonate with your audience.
Our services help your marketing surmount the challenges within the parameters of your regulatory environment. Whether your company is large or small, Advanta gives you the competitive edge.