Would a design by any other agency be just as memorable?
We thought it'd be interesting to have our Senior Graphic Designer, Brian, weigh in on what it's like to create logos from scratch. From the concept stage to the final product, what goes into designing a logo? Or how can digital marketing designers capture an organization's mission and personality into a single, simple, relevant image, especially when they aren't a part of the organization themselves?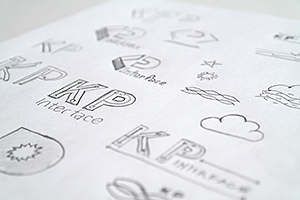 Research the Field / Industry
Before a designer like Brian even thinks about putting his trusty pencil to paper, he has to do his prep work. Listening to your values and goals and researching your industry helps him understand what you do, and who your target audience is.
For newer companies, these discussions can actually be really eye opening. A lot of companies aren't aware of how they're different – especially smaller companies. These logo design discussions can even help them think more about what differentiates themselves from their competitors.
Sketch, Review, and Select Ideas
To keep your costs down and reduce turnaround time, we usually present you with between two and three drafts of our best work, based on your input and our industry research and experience.
Refine Sketches
Now that the initial sketches are done, and we've narrowed them down to a few different versions, we digitally create them in grayscale, so it's easier to see the shape and the text of the logo, without being distracted by colors.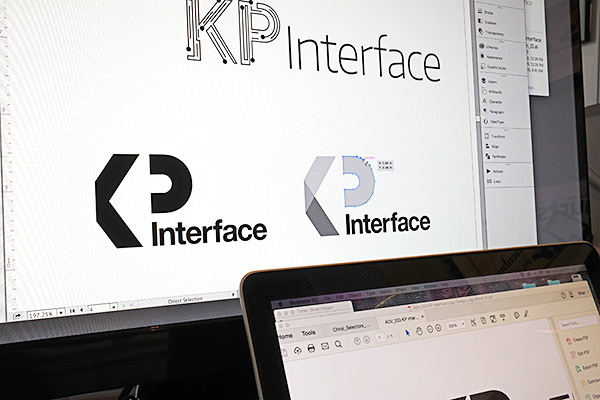 In-house Creative Review and Revisions
We don't like to let anything leave our office until it's been reviewed by our CEO and Creative Director, Stephanie Kuhla. She collaborates with our designers and shares insights and helpful perspective, and with her success in the advertising industry for 25+ years, her input is critical.
Client Review and Revisions
We love client input! During this step, we share our nearly complete designs with you and listen to your comments. If you need to see an adjustment, this is the step when we may rework a draft to ensure you're completely thrilled with your new logo design.
Organize the Final Deliverable

Once you've reviewed our design and approved any revisions, we take care of the technical details. The logo is "mechanicalized" to make sure the colors are what you chose, and we break out the logo into three different color values (Pantone, CMYK, and hex). You receive several file formats, so the logo can be reproduced over a variety of spectrums – from email blasts to business cards, your colors will stay true.
Logo Callout Sheet
This sheet is a visual reference for both you and the printer alike. The logo callout sheet clearly labels the fonts (sizes & styles), colors, and usage for each logo brand mark, making it a valuable addition to the final file formats supplied to you for your new, memorable logo.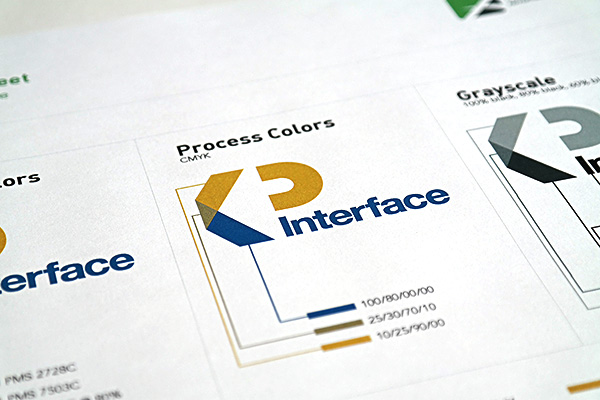 Designing a logo from scratch is a difficult creative process that takes a lot of research, knowledge of your business and its audience, and a deep consideration for the principles of logo design. But if you partner with the right designers and have a solid process in place, you should end up with something you and your company loves, and that your audience will remember.