WE SPEAK YOUR LANGUAGE.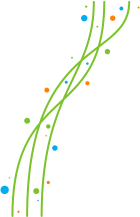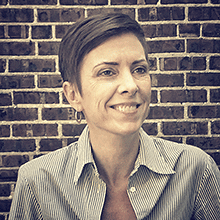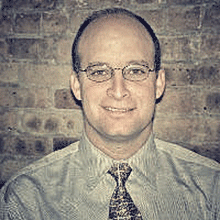 Stephanie Kuhla, CEO | Creative Director
Stephanie founded Advanta Advertising, LLC over 19 years ago. Committed to building successful branding while building strong partnerships with her respected clients, she is dedicated to excellence in advertising, public relations, interactive/multimedia, and direct marketing for businesses that help improve the lives of everyday people. As a woman of action, she takes pride in providing quality creative solutions that are on time and within her client's budget.
Bringing over 27 years of experience as a Creative Director and Art Director, she has been creating award-winning results in the biotechnology, life science, pharmaceutical, health care industry since she turned her focus toward this form of advertising. Prior to founding Advanta, Stephanie headed major advertising and creative marketing campaigns such as Pepcid AC, Pepcid Premier, Lotrel, Plavix, Claritin, Asmanex, Nasonex, and J&J Purpose Products for several of the large Pharmaceutical Advertising Agencies in the Delaware Valley. When she isn't tirelessly helping build better brands or advising employees, Stephanie loves boxing, poetry, and oil painting.
Brooke Wagner, Principal
Brooke joined Advanta Advertising as a Principal in 2009. An innovative and accomplished executive with nearly 25 years of experience in the life science, technology and service industries, Brooke provides clients with hands-on expertise in multiple areas including investor relations, financial & operations management, marketing & business development, mergers & acquisitions, and capital financing.
Brooke is also the President and founder of Clarity Strategies Group, a consulting firm that provides investor relations, corporate communications, and business strategy advisory services. Prior to founding the firm, he held numerous operating roles including CFO, V.P. Corporate Communications, Investor Relations, and Director of Finance and Accounting. When he isn't helping companies develop game plans, you can find Brooke playing golf or spending time with his daughters.
Ted Agne, Principal
Ted joined Advanta Advertising as a Principal in 2009, bringing more than 30 years of corporate communications experience in biotechnology, healthcare, life sciences, telecom, and IT. With his extensive experience in mergers & acquisitions, crisis management, and international development in niche industries, Ted offers Advanta's clients valuable insight and counsel.
In 1987, Ted founded and continues to operate The Communications Strategy Group, a consulting firm that helps new and early stage companies manage their corporate, investor and marketing communications. In addition, he has provided counsel to Burson-Marsteller, Hill and Knowlton and Feinstein Kean Healthcare. When Ted is not working on communications strategies, he enjoys spending free time on the water, sailing.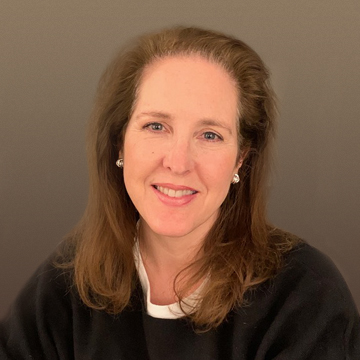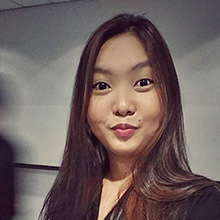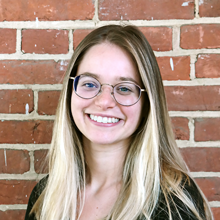 Kate Wagner, Creative Marketing Manager & Copywriter
Kate plays a vital role working with Advanta Advertising clients on the development of core messaging, conducting market research, and creating creative and approachable copy. Kate earned a BS in Economics from the University of Maine and began her career with Fidelity Investments in Boston as a global equities trader. She then spent several years in Silicon Valley with US Web, an early web hosting and web development company. At US Web she was a client services manager and the company's first investor relations manager. Kate is a Certified Professional Organizer and volunteers with several community service organizations. When she isn't busy writing, researching, or flexing her creative muscles, she loves a good mystery, antiquing, or doing something active with her husband, her 3 daughters and her Great Dane.
Jhel Fausto, Web Developer
Jhel has been developing websites for 9 years, starting before she graduated from college. She began working with Joomla websites, eventually wandering into the world of WordPress, and now works at Advanta Advertising as a Web Developer, specializing in HTML, PHP, and CSS. Jhel is highly skilled in backend development but has found through working on websites for hotels, resorts, and restaurants, that she loves working with the design & front end development side as well. When she isn't developing beautiful websites, she enjoys catching up on her favorite TV shows, curling up with a good book, and having late-night talks over coffee with her friends.
Jacqueline Miller, Graphic Designer
After graduating from Penn State University, Jacqueline began her advertising career in New York City as an account manager servicing global CPG brands. After being inspired by the creative department, she decided to head back to school to pursue a more creative career. At Advanta, Jacqueline supports the design team with any and all print and digital collateral. Jacqueline loves to showcase her personal style with clean design and bright colors. Outside of work, you can find her laughing with family and friends or exploring the cobblestone streets of her new neighborhood in Philadelphia.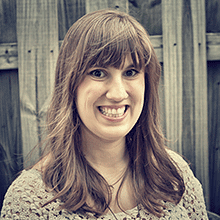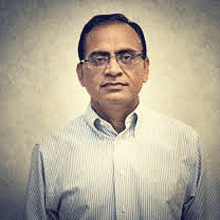 Christiana Beck, Web Development Consultant
Christiana received a BFA in Visual Media at Rochester Institute of Technology, and recently completed her MS in Interactive Design & Media at Philadelphia University. At Advanta Advertising, she puts her creativity and programming skills to good use, developing valuable visual sitemaps, wireframes and interactive, eye-catching webpages. In addition to creating beautiful websites, Christiana likes traveling, hiking, and finding fun, eclectic items at thrift stores and re-purposing them into something new.
Marci Foster, VP of Marketing Communications
For over 20 years, Marci has worked with clients in a variety of industries to help them build their brand and create a comprehensive, strategic marketing plan that meets their business goals. As the VP of Marketing Communications, she helps companies find their unique attributes to differentiate themselves from the competition; her areas of expertise include branding, core message development, technical writing, market research and project management. Marci is an organized, dependable, versatile professional who loves a challenge. When she isn't helping companies stand out, Marci is being active with her twin boys.
Samudra Vijay, VP of Technology
Samudra "Sam" is a tech enthusiast with a PhD in Engineering Systems from MIT. At Advanta Advertising, he assists the team in IT infrastructure support, web development, and SEO implementation for clients. When he is not solving IT infrastructure issues, Sam enjoys reading, photography, biking and playing table tennis.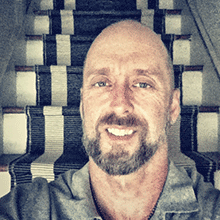 Mike Pancoast, Photographer
Mike helps create memorable work for clients at Advanta Advertising, with over 20 years of experience as a commercial photographer. His clients have included companies like Campbell Soup, Astra Merck, Chilton Book Company, Einstein Healthcare Network, DuPont, and Elan Pharmaceuticals, BTG International, Mattel Toys, and the Philadelphia Orchestra. When he isn't taking snapshots occupationally, Mike is avid volleyballer who enjoys photography recreationally.
HUGHMAN ELEMENT, ADVANTA MASCOT
Hugh has been inspiring Team Advanta since the company's inception. As the human element, he plays a pivotal role in Advanta's ability to bridge the gap between the creative and scientific elements by helping build meaningful relationships with our clients. When he isn't sharing insights on the Knowledge Center or social media, Hugh loves listening to talk radio, watching his favorite science fiction movies, and staying up to date with the latest scientific news!
At Advanta Advertising, LLC, we believe effective branding that delivers a clear targeted message to the intended audience doesn't have to be as costly and complex as brain surgery. We also know that the correct solution isn't as simple as taking an aspirin to make the pain of a headache subside.
Advanta delivers effective results through understanding the three elements that make up a successful technical branding and marketing plan: the scientific, creative, and human elements. We apply our knowledge of the unique life cycles of each element to help our clients reach their goals. Advanta insightfully brings together industry knowledge, creativity, and organization to not only provide complete branding and marketing strategies, but also to forge long-lasting partnerships.
With a proven formula for combining these elements, Advanta builds awareness of your scientific and technical advancements, provokes creative thought, and sparks human emotion with your target audience, all while adding value and longevity to your brand and enhancing the quality of people's lives.
We are in our element when working creatively on projects. Our team of experienced professionals understand these essential elements and specialize in the scientific, healthcare, and technical industries across the full spectrum and life cycle of all marketing disciplines: from the highest quality graphics and creative or technical writing, innovative branding, marketing, and campaign management.
We understand your commitment to feeding, fueling, and healing our world. With this knowledge, we practice a proactive partnership approach that generates powerful messaging over the course of the creative process and product lifetime.
At Advanta Advertising, LLC, we understand that the marketing and branding needs of the pharmaceutical, biotech, medical, and life science industries are just as complex as the products you develop. For over 15 years, our mission has been to successfully develop, transform, and expand brands by creating powerful messaging - with a human touch. Our goal is simple: create memorable branding and marketing campaigns that expand your reach by focusing on three principles; creativity, proactiveness, and exceeding our customers' expectations. Your focus is on developing innovative solutions to heal, feed, and fuel the world. Let us help you strategically move your brand forward.
At Advanta Advertising, LLC, we believe in the benefits of a clearly defined process for delivering results and that is why every client engagement has a plan of work that is focused on execution. Our staff, comprised of only senior-level professionals, won't wait for you to tell them what to do - they will bring ideas and plans to you. We know that ultimately we prove our value by proactively driving activity and delivering results.
- Our Process Typically Involves Four Steps:
- Strategic Plan Development
- Tactical Program Development
- Tactical Execution
- Ongoing Measurement & Refinement
Starting with a strategic plan, we identify the key objectives for your program or project. Development involves determining measurable deliverables and a clear timeline for implementation. We don't believe in "sometime next week" - from us you will hear "Wednesday at 2pm". When it comes to getting the work done, you can be assured you are working directly with our senior-team because we are all highly experienced - you always get the "A-team". Finally, we will communicate frequently, consistently measure performance and results, and refine your program as necessary to ensure value is being delivered.