LIFE CYCLES CONNECT US ALL.
SEE WHERE YOU ARE IN YOUR LIFE CYCLE.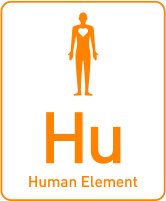 Life sciences companies evolve just as humans do – your marketing, branding, and advertising must do the same.
Through innovation and discovery, pharmaceutical, biotech, medical, life science, and technology industries touch our lives every day with health and wellness solutions. Advanta Advertising gives you a competitive advantage by delivering cutting-edge branding, website, social media, tradeshow, and marketing solutions that resonate with your targeted audience.
Advanta Advertising has the life sciences marketing, branding and communications industry experience to set your company and products apart. We have devoted our work to uniquely and creatively tell your brand's story.
Advanta's innovative, scientific, and creative ideas evolve your brand into marketable, value added, and successful solutions.
BUILDING BETTER BRANDS – IT'S IN OUR DNA.
SERVICES
Advanta Advertising provides innovative marketing, advertising, branding, website, social media, and tradeshow solutions for life sciences brands. Advanta evolves your company's brand throughout its life cycle - bringing your scientific expertise into a creatively and clearly expressed solution - from digital and print materials, to logo design, search engine optimization, responsive website design, and more.
OUR SERVICES
BEFORE & AFTER PORTFOLIO
Advanta's Before & After portfolio of client based work provides a visual glimpse of the expansive variety of custom solutions and services performed for and with our customers. We invite you to take a look and experience first-hand samples of our work. We hope that the creative element shines though and inspires you to see what we can do for you.
OUR PORTFOLIO
KNOWLEDGE CENTER
Advanta's Knowledge Center originated in effort to expand the human connection, keeping you (our visitors and clients) abreast of the latest industry information, insights, best practices, latest trends, and our professional experience mixed in for your enjoyment and feedback. Our goal is to increase awareness, share and grow with you, and experience together what the marketing, branding, and the life sciences industries have to offer. Our team loves the opportunity to connect with you and we welcome you to indulge a little.